Located in the heart of Aspen with a unique blend of contemporary luxury and historic heritage, deluxe accommodations,
superb amenities, genuine hospitality and dedicated service for an elevated experience in the Rocky Mountains.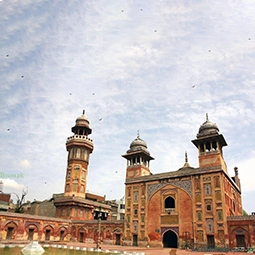 Also known as Old City, it was built up around 1000 CE. Walled City is bestowed with numerous historic landmarks during the Mughal rule.
*Distance: 6.5 mi*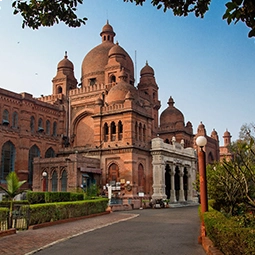 Established in 1865 during the British colonial period, Lahore Museum is currently one of Pakistan's most visited and exceptionally respected museums.
*Distance: 5.3 mi*
Minar-e-Pakistan is a national landmark situated in Lahore, Pakistan. The pinnacle was constructed on the site where the All-India Muslim League authorized the Lahore Resolution in 1940.
*Distance: 7.2 mi*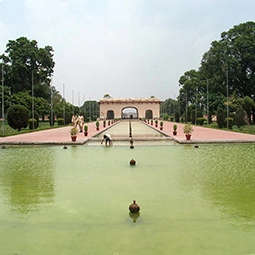 The Shalimar Gardens is a Mughal garden complex situated in Lahore. The nurseries date from the Mughal reign, and are presently one of Pakistan's most well-known tourist destinations.
*Distance: 6.2 mi*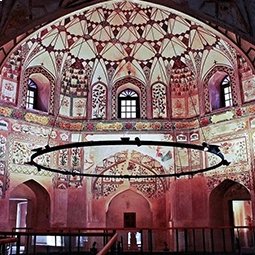 The Shahi Hammam, otherwise called the Wazir Khan Hammam, is a Persian-style bath which was designed in 1635 C.E. during the rule of Emperor Shah Jahan.
*Distance: 5.8 mi*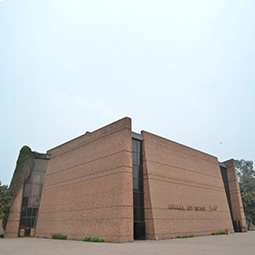 Designed by Nayyer Ali Dada, Alhamra Arts Council is situated on a frontier period street in Lahore, Pakistan. This is a well-known and victorious public building, projecting its complexities in a powerful manner.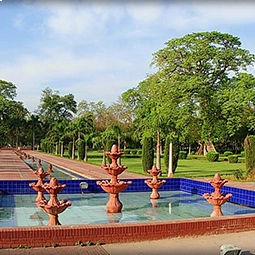 Bagh-e-Jinnah is an authenticated historic park containing a botanical flowerbed, Masjid Dar-ul-Islam, and Quaid-e-Azam Library arranged in a Victorian structure.
*Distance: 4.2 mi*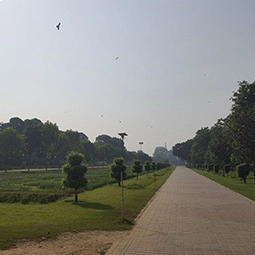 Race Course Park is celebrated for its floral exhibitions and artificial cascade. Horse racing competitions are held in this park.
*Distance: 4.1 mi*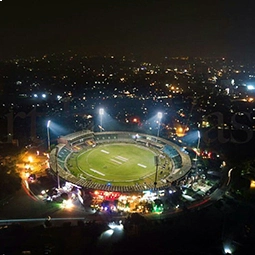 Qaddafi Stadium, is a cricket playing ground in Lahore, owned by the Pakistan Cricket Board and several international matches have been played in this stadium.
*Distance: 2.4 mi*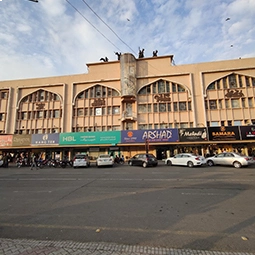 The city's second most prominent cricket venue.
*Distance: 1.2 mi*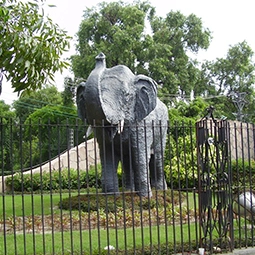 Lahore Zoo, built up in 1872, is perhaps the biggest zoo in Pakistan. The zoo houses a collection of around 1378 animals of 135 species.
*Distance: 4.6 mi*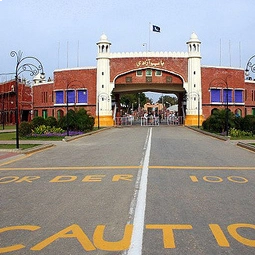 The Wagah Border Ceremony is a military practice done by the Pakistan Rangers and Indian Border Security Force. This function is organized every day since 1959.