Ramadah offers one of the delicious fine dining experiences in Lahore. Our food covers almost all mouthwatering national and international cuisines ranging from Chines, Thai, Continental, and desi as well. The executive chefs cook and serve the food in the contemporary style to make sure the foodies live the moment while having their meal at either Red Café or Tajine.
We at Ramadah Lahore, not only believe in the meticulous food experience rather we are more focused on redefining the entire dining landscape.
For table reservations, please call: +92 (042) 111 600 111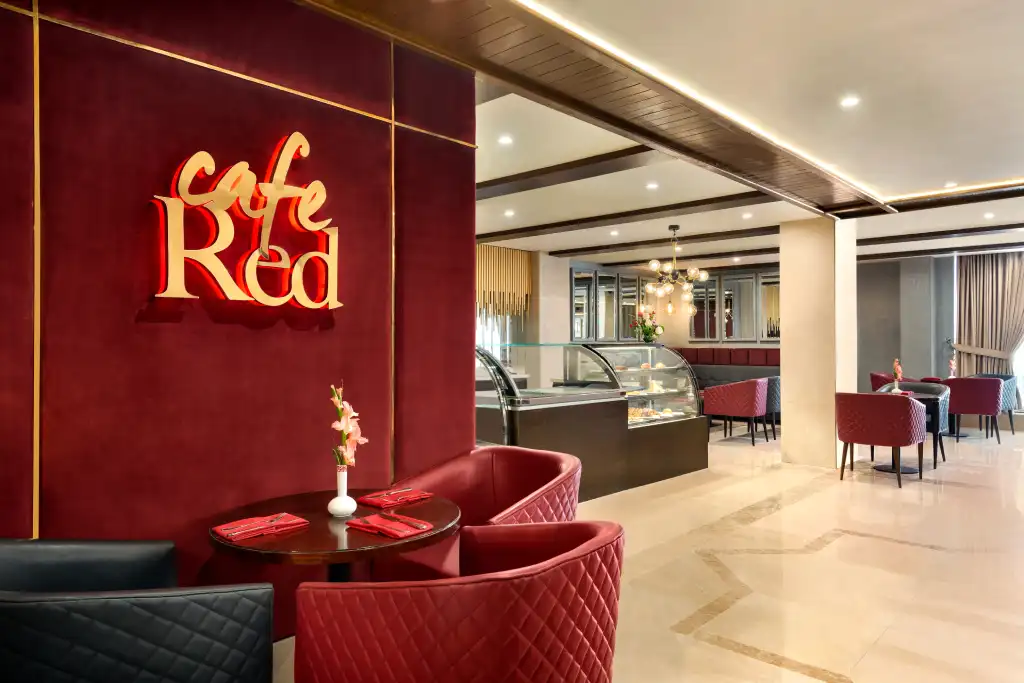 Café Red offers a variety of sweet and salty snacks to entertain our guests with light food. The ambiance and red color itself add charm and delightfulness to the overall food experience of our foodies. You would love to sit the whole day at this Café and enjoy the aroma of coffees, teas, and fresh juices.
Visit Café Red today and enjoy the wonderful experience of friend's meetups along with some quality snacking.
Tajine Restaurant is the epitome of the best Moroccan food in entire Lahore. If you haven't dinned at Ramadah's Tajine yet, then you are missing one of the tastiest Moroccan eateries in town. Other than Moroccan cuisine, Tajine also offers you Thai, Japanese, Chinese, Pakistani, and continental cuisines to entice your taste buds and make sure you become addicted to our restaurant.
The delicious food is waiting for you at Ramadah's Tajine Restaurant